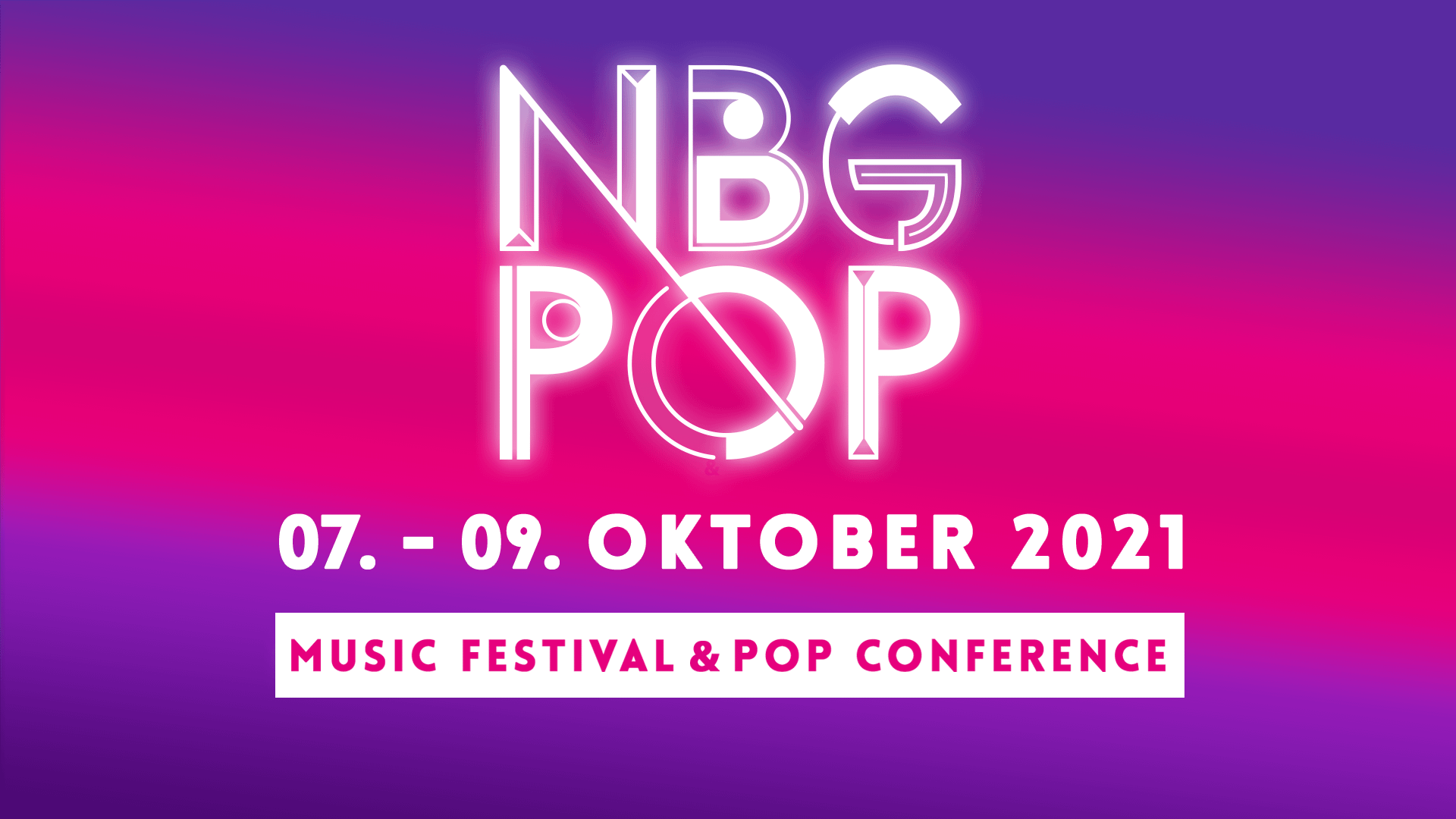 The Nürnberg Pop Festival 2021 and the Nürnberg Pop Conference 2021 will take place.
Due to the corona pandemic and the associated regulations of infection control measures, a few things are different this year. We'll outline that below, and ask for your understanding concerning the changed festival structure. Like you, we hope that the vaccination campaign will make good progress and that further regulations will bring cultural life back to normal. In coordination with the city of Nuremberg and the authorities of the city of Nuremberg, we will also implement new regulations for the Nuremberg Pop Festival as soon as they come into effect. This is the beginning.
A total of 36 artists will perform on 8 stages in Nuremberg's old town on October 8th and 9th, 2021. The third day of the festival is new. On Thursday, October 7th, the Nuremberg Pop Culture Award GUNDA will be awarded for the first time. In addition, we will present this year's guest country Lithuania with 4 young artists via online streams and other streamed live concerts with bands from near and far.
The Nürnberg Pop Conference 2021 will take place at the same time as the festival. More information will follow.
THE FESTIVAL AREA
In compliance with the upper limit for cultural events, we're dividing the festival area into different QUARTERS. These QUARTERS have colours. You can buy tickets for 1 QUARTER per day. The exception is the FOCUS NÜRNBERG on Saturday afternoon in the Katharinenruine, as our only DAYTIME SHOW.
Should there be changes in the upper capacity limit for cultural events due to new regulations, we may, under certain circumstances, add further tickets for the individual QUARTERS or merge QUARTERS. This means that, depending on the infection protection situation, you have the option of using your ticket to get into other QUARTERS. Please inform yourself regularly on www.nuernberg-pop.com or our social media channels about the current state of affairs.
Awarding of the first Nuremberg pop culture award GUNDA. Transmission of the award ceremony via livestream on www.nuernberg-pop.com. Start: 6pm



ORANGE QUARTER
Venues: Klarakirche, Neues Museum, Harlem, Hinz x Kunz
Live: C´EST KARMA, JUNE COCO, ELENA STERI, LEAK, ELENA RUD, LUISA, APANORAMA, ONIDA, GOODBYE LOONA, PARABELFLUG, SKYLINE GREEN 
Doors: ≈ 6:30pm

TICKETS
Tickets for the Nürnberg Pop Festival 2021 are available HERE. Tickets are limited to a maximum of 4 tickets and 2 households. All ticket buyers must register when purchasing tickets and fill out a registration form. Every ticket purchased must be exchanged for a festival wristband.
The concerts take place with seating. The number of ticket is very limited.
Wristband exchange
The wristband exchange takes place on the Kornmarkt, right next to the entrance to KORN'S (Kornmarkt 5-7). Opening hours:
+ Friday, October 8th, 2pm – 8pm
+ Saturday, October 9th 11am – 8pm
ACCESS
Access to the festival is only possible for people who are fully vaccinated or have recovered or can present a PCR test that is no longer than 24 hours old. All other tests are not allowed. All festival visitors must register on site.
FAQ
In our FAQs we answer questions about the Nürnberg Pop Festival. From arrival to masks to your mother's note.