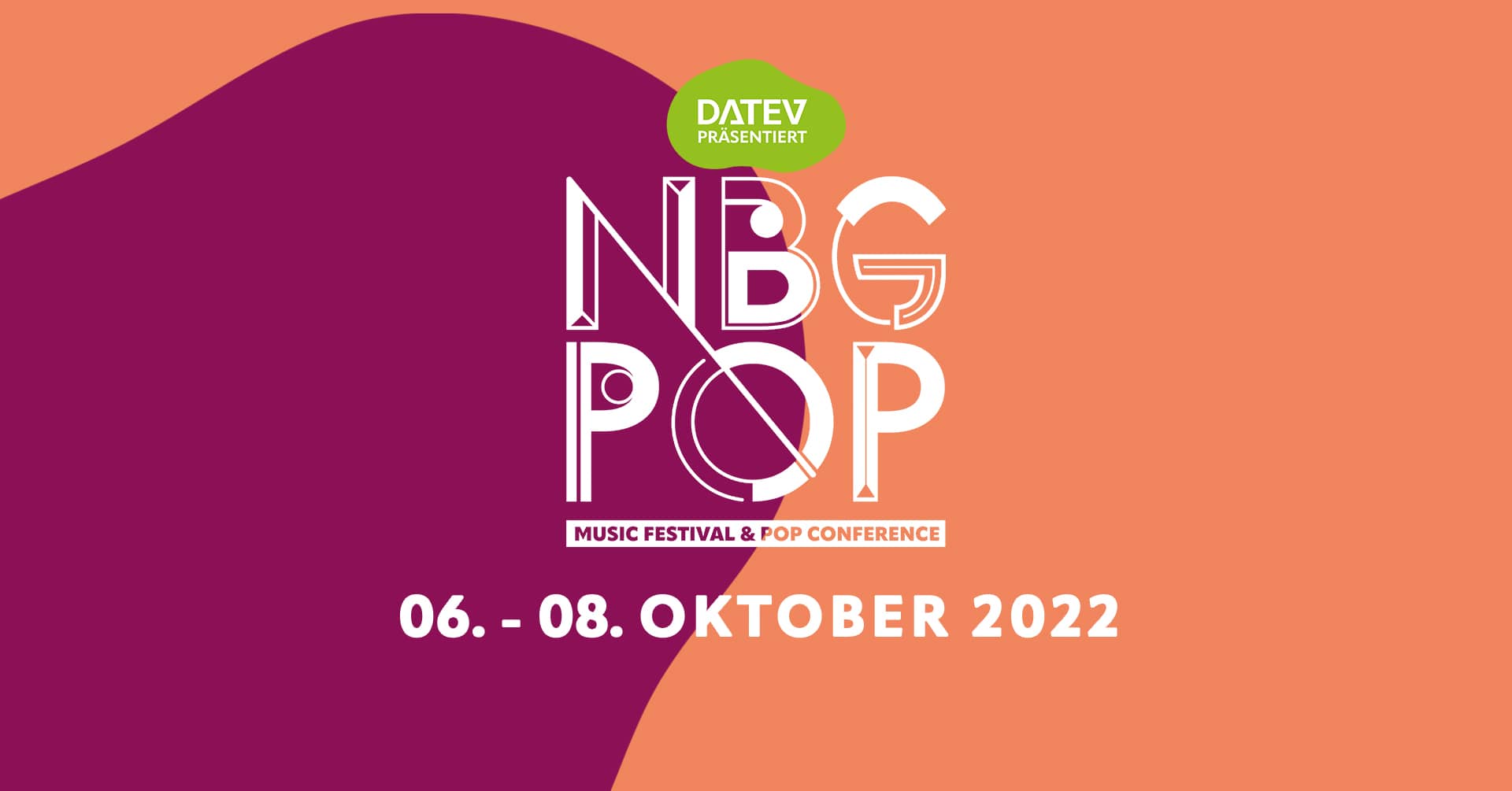 The Nuremberg Pop Festival is southern Germany's largest club and showcase festival. Concerts are held as part of the festival in various venues such as churches, museums, clothing stores, rooftops and of course music clubs and cultural centers. This unique mixture in the picturesque atmosphere of Nuremberg's old town makes it so special. The accompanying Pop Conference offers a wide range of topics related to the music industry and cultural aspects. The Nuremberg pop culture prize GUNDA is awarded as part of the Nuremberg Pop Festival.
Nürnberg Pop was awarded the Bavarian Pop Culture Prize in the "Festivals" category. Nürnberg Pop has been nominated several times for the European Music Awards in the categories "Best Small Festival" and "Best Indoor Festival".
Nuremberg Pop 2022 takes place from October 6th to 9th.
Tickets for Nürnberg Pop are available at all known advance booking offices and under TICKETS.
LINE UP

FRIDAY 7 OCTOBER
Locations: Katharinenruine, Heilig-Geist-Saal, KORN´S, Club Stereo, Neues Museum, KunstKulturQuartier, Hotel Adina, … [more to come]
Acts: Edwin Rosen, Ätna, Slut, Lostboi Lino, SKAAR, nand, Sparkling, Figure Beach, Skull Sized Kingdoms, … [more to come]
+ Nürnberg Pop Conference
TICKETS
SATURDAY 8 OCTOBER
Locations: Katharinenruine, Heilig-Geist-Saal, KORN´S, Club Stereo, Neues Museum, KunstKulturQuartier, Klarakirche, HINZ X KUNZ, Hotel Adina, … [more to come]
Acts: Granada, Lime Cordiale, Ben Caplan, Just Mustard, Cloudy June, Kolossus Däächt, Pudeldame, Like Lovers, futurebae, John Moods, Andrew Cassara, … [more to come]
+ Nürnberg Pop Conference
TICKETS